Women make up ONLY 25% of Danish entrepreneurs.
Are you a woman who is or wants to be a CEO? Looking for tips on how to navigate the Danish entrepreneurship industry as a female founder?
Women in the business refer to the number of women holding leadership roles in business. They have historically been retained of leadership roles in business. More women are in positions of corporate leadership and entrepreneurship today than it has ever been before.
An interesting finding is that female-founded companies perform 45% better than male-founded companies when looking at revenue to funding ratio, according to the research conducted by Unconventional ventures.
In this article, we will provide some of the available information and useful tips about female entrepreneurship in Denmark and investigate what this means for potential female founders.
Major problems that women encounter in their business journey
You may wonder why the number of female entrepreneurs is so small compared to men. To answer this question, we have listed some of the major problems affecting it.
The 'shortage of female entrepreneurs' problem is affected by a variety of factors, and this issue could be examined in-depth in its own article, thus this list is not comprehensive. We have outlined only four of the issues that we consider to be most significant.
Gender inequality
Gender inequality in the workplace takes many forms — unequal pay, the disparity in promotions, incidents of sexual harassment, and racism. In many cases, this is manifested in subtle ways, such as fewer opportunities for mothers who want to be an entrepreneur.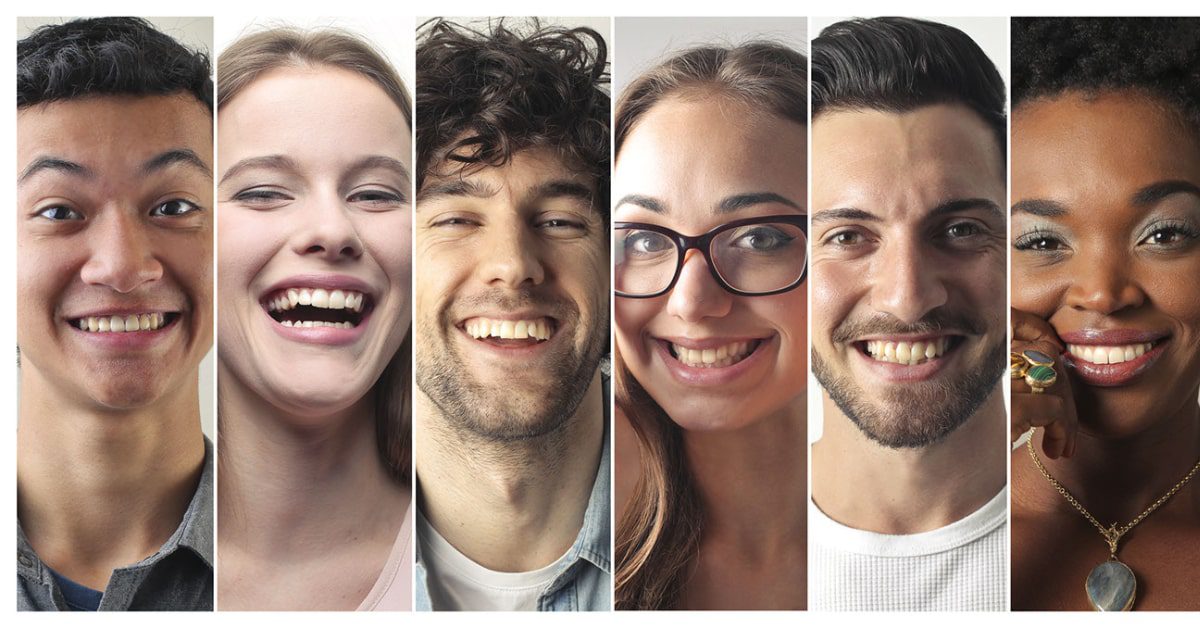 Starting a business can seem challenging for women and juggling family life and entrepreneurship can scare them away. In order to overcome these obstacles, people in this industry must work more systematically.
The goal is to see if society can make it easier to be a mother and an entrepreneur at the same time. Among other measures, one might improve childcare options and establish maternity leave so that both women and men can benefit from it. Both measures would facilitate the advancement of women's careers.
A hostile business environment
Entrepreneurial success is dependent on a strong network of support. According to Inc. Magazine, 48% of female founders cite that they lack access to mentors and advisors as a barrier to their professional development.
Women face several barriers to success in the business world, including social barriers and traditional constraints. Religious beliefs may also contribute to the difficulty of owning a business for women. Some countries are likely to require that women work with a male partner to negotiate deals and act as the company's public face.
Fear of failure and lack of skills
According to the research, female founders have lower perceptions of their entrepreneurial abilities than their male counterparts. Women are more cautious than men when it comes to launching a business.
More than 46 % of female respondents in an OECD survey state that 'Fear of failure' is one of the main obstacles in starting a business.
Inadequacy of funding sources
Historically term entrepreneur has been associated with men. However, this is not the case today. According to surveys and figures, access to finance is distorted for female entrepreneurs compared to male entrepreneurs.
A report on Nordic Start-up Financing 2018 shows that only a minority of venture capital is allocated to women entrepreneurs.
Furthermore, a study conducted by The Nordic Web and Danske Bank reports that if you are a woman or partner with a woman, it may be difficult to attract investors to your tech venture. Women-led firms received only 13.19% of all investments in the technology sector, and companies without any men attracted only 3.8 % of the total.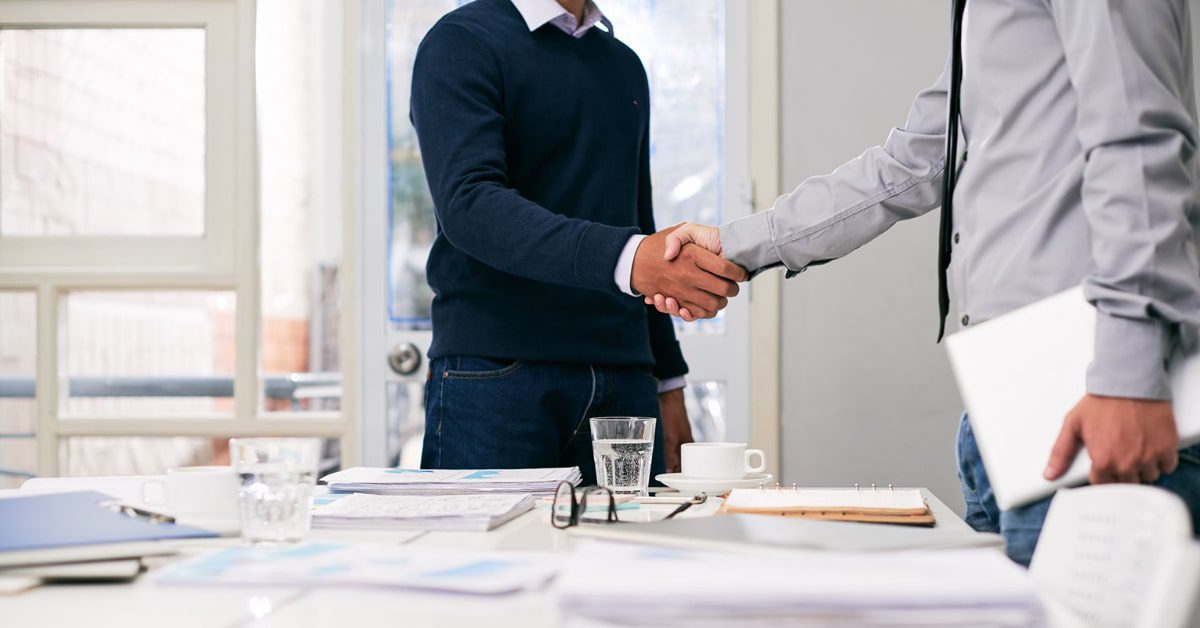 A European venture-capital-backed tech company with an all-male founding team receives 93% of the capital invested, while a mixed team receives 5%, and an all-female team receives only 2%. These numbers are based on Dealroom data.
One of the challenges faced by women entrepreneurs is that, when seeking investment, they are frequently asked what problems could arise, while men are asked about possible opportunities.
Statistics about women in business
The number of women-owned businesses has increased nearly 3,000% since 1972, according to the "19 Compelling Women Entrepreneurs Statistics". In 2021, there are 114% more female entrepreneurs than there were 20 years ago and the largest concentration is within the US.
Denmark has a larger proportion of women in the workforce than almost any other country, and women work in virtually every field and at all levels of an organization.
Male employers, on the other hand, account for three times the share of female employers, while male own-account workers account for nearly double the share of female own-account workers.
The leadership of both private and public companies is dominated in general by men.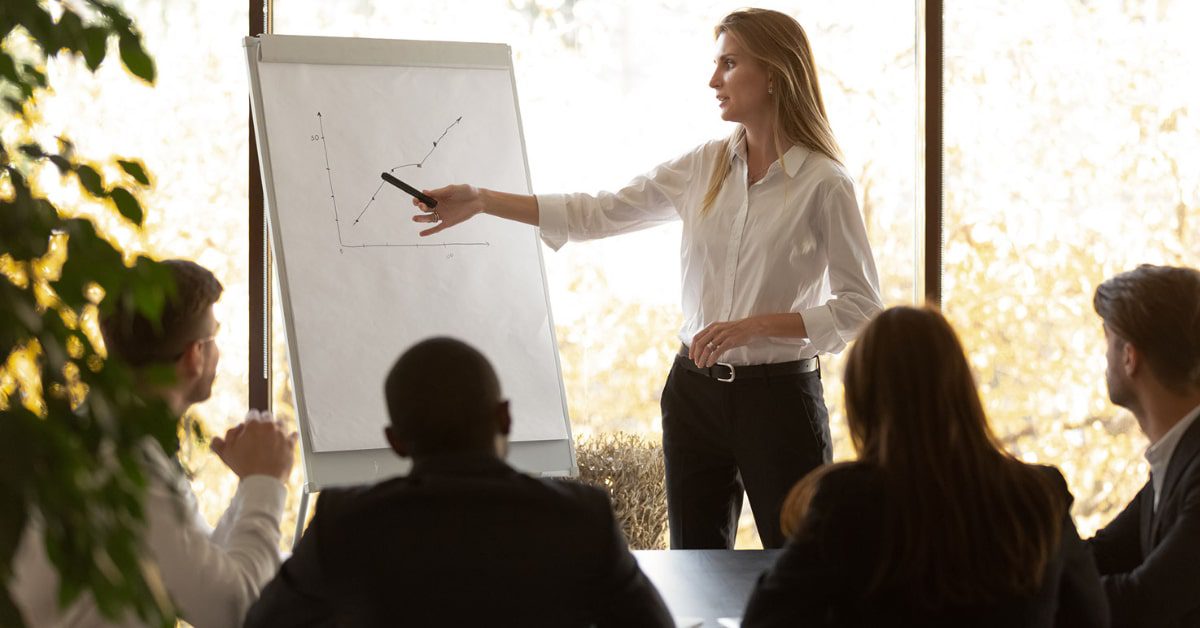 Around 15 % of registered director's posts in Denmark are currently filled by women and 85% are taken by men, according to the local dk.
A study from the Danish Chamber of Commerce shows that we in Denmark lag far behind other OECD countries when it comes to women entrepreneurs. Only about 4% of Danish women aged 18-64 are new entrepreneurs, which is less than half as many as the OECD average of 9.2%. The proportion of Danish women who are new entrepreneurs is only half as large as Danish men.
Business organizations for female entrepreneurs
Networking plays an important role in our business life, moreover, it is one of the key ways to expand our horizons in terms of finding new ways of thinking and generating new ideas. Throughout the journey, women must stick together and seek each other's guidance and support.
A question women entrepreneurs may ask is: ''How can I do that, how can I find connections?''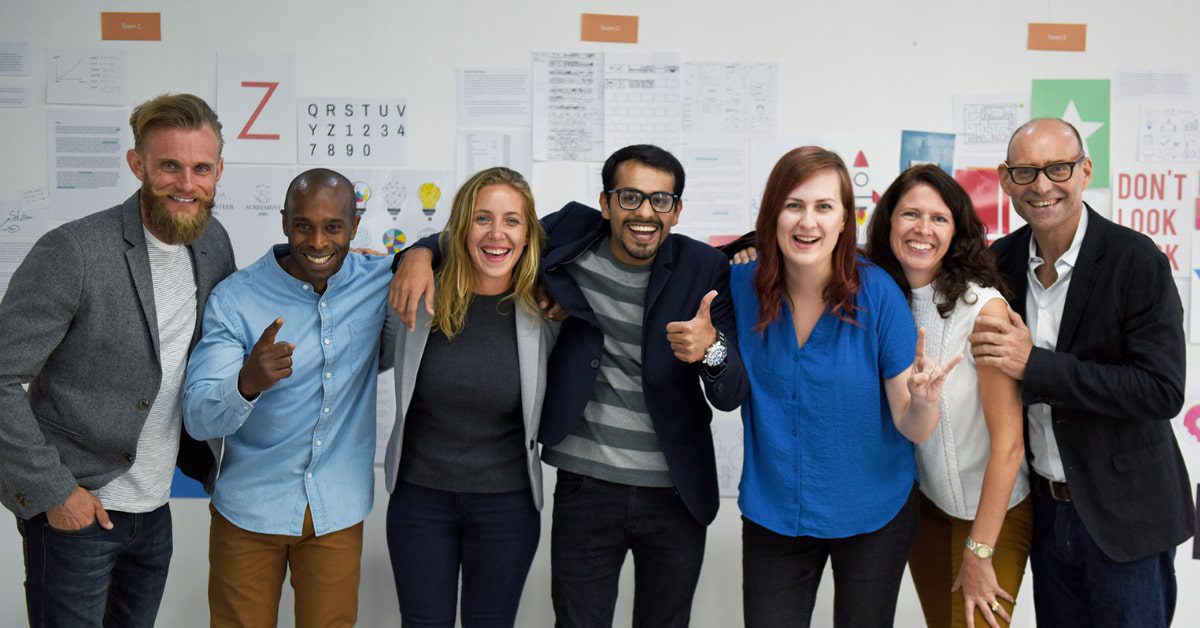 The options are endless when it comes to membership clubs and organizations both nationally and internationally. Regardless of whether you attend online or in person, these organizations provide you with the opportunity to attend multiple events, which is helpful for your career advancement.
PWN Copenhagen is one of the leading women's networks in Denmark.
Together, Toni Heisterberg-Andersen and Suzanne O'Reilly pondered the idea of providing a platform for women to learn the art of networking and to help each other succeed at their workplaces and in their personal lives.

With PWN's global network, you can connect with businesswomen from across the globe. By joining PWN, you will be part of a community where you can grow personally and professionally. Furthermore, they organize a variety of events that could be helpful for women looking for business partners or for just extending their network.
Additionally, you can become a member of ProWoc a non-profit organization in Denmark whose aim is to help professional women grow, connect, and evolve their careers. This program provides career and personal development opportunities for women of color seeking to increase their visibility and influence.
With the help of their engaging community and knowledge sharing, WEgate aims to help women succeed in business. The goal of the program is to help them find the best networking opportunities, mentorship, and growth opportunities.
On their website, women can find information about training programs, networks, and mentoring initiatives available to them locally. Finally, the website serves as a networking platform to connect women entrepreneurs who have achieved success with other women entrepreneurs who need support.
In Mors Business, you'll get concrete, useful advice, and strategies for starting and growing a business. Besides tools for external tasks like sales, marketing, and communication, you can also find inspiration for internal tasks such as branding. Also included in the program are tools for assessing motivation, courage, fear, habits, and impact on others.
With them, it is also possible to be a successful businesswoman while being a mother!
In Mors Business, women receive support from mom entrepreneurs who are balancing business and family life. It has a group of mum entrepreneurs whom you can connect with. You'll receive mentoring, guidance, and connections through it.
Grants for female entrepreneurs
As we already mentioned, woman founders lack funding options in most cases. Therefore, we have found possible solutions to this problem. We have made some research and came up with the most suitable founding organizations for female founders in Denmark.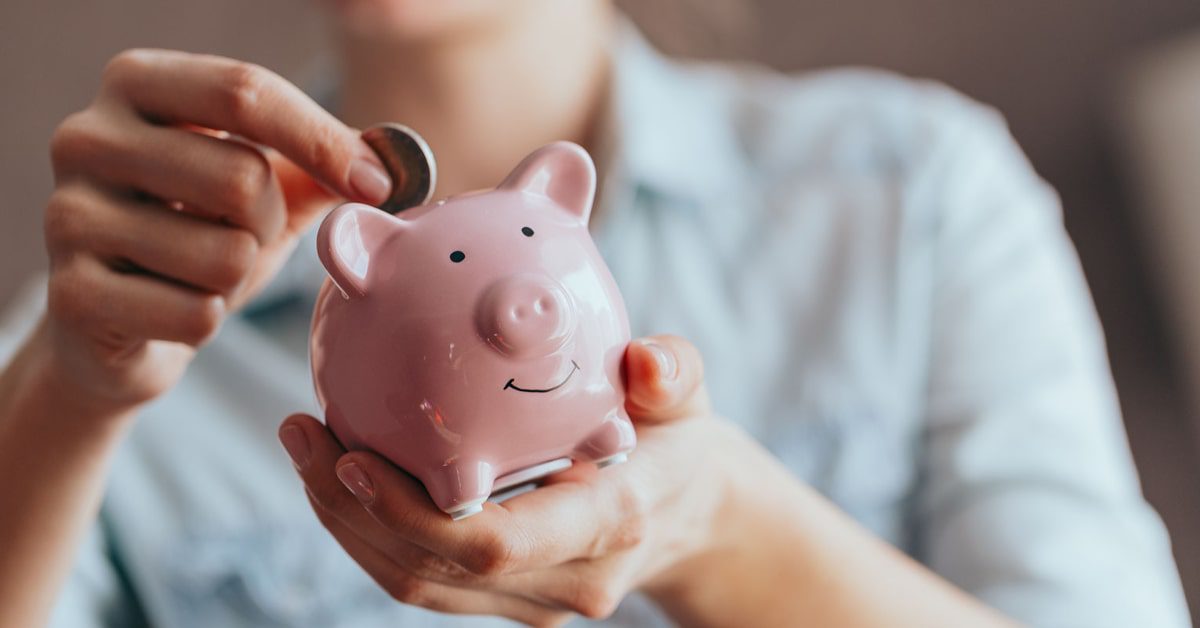 Unconventional Ventures is supported by 60 investors ranging from 16-70 years of age, hailing from over ten countries. 85% of these investors are women. In addition to professional venture capitalists, angel investors, start-up founders, top executives, students, and retirees, there are also angel investors. Founded by women, LGBTQ, and POC founders to target global market opportunities.
The RISE program at Copenhagen business school
The RISE Programme enables female entrepreneurs to realize their dreams and unveil their potential by building the business of their dreams. With only 15 available spots, it is an exclusive talent programme for female CBS students.
The program is designed to make aspiring entrepreneurs rise above the many challenges they will face when creating a business as well as to rise above inner barriers that obstruct their growth.
To learn more about the program, click here
The mission of Found Diverse is to improve inclusion and diversity in companies to maximize growth potential.
This organization provides a collaboration platform for a range of initiatives with the goal of advancing diversity in the start-up community to ensure that everyone will have access to talent, innovation, and funding.
,,At Found Diverse, we work actively to create a start-up ecosystem that is designed for diversity to make sure that we leverage all potential" – Found Diverse
The Nordic Female Founders Organization works to strengthen the position of women in Danish entrepreneurship. They do so primarily by investing in start-ups that have diversity among their founders. Their goal is to distribute founders equally among men and women. The goal of their investment is to create a gender balance within start-ups.
Nordic Female Founders as an investor offers you the chance to join a strong team of founders with a strong culture, a team you can become part of. Due to their large network, they guarantee you will get what you need.
The Scale Incubator was formed by entrepreneurs who are ready to offer guidance and skills to start-ups, and entrepreneurs. We provide advice and hands-on support to entrepreneurs and start-ups to help them build the next big thing.
We invest in people, their dedication, and their dream to become an entrepreneur. We encourage everyone, especially female founders to send us their pitches.
We look forward to growing with you!
Role models
Women who are successful today are inspiring tomorrow's businesswomen to achieve great heights. A woman's drive to make the world a better place is driven by her empowerment. So, the lack of women entrepreneurs goes beyond being "just another women's issue," but is a complex issue with implications for what sort of future we want.
Why are role models important?
Success in the media inspires young people, especially when they can recognize themselves in the characters they see. The same goes for role models in politics, business, technology, or sport.
There is no adequate representation of women entrepreneurs for women who hope to launch their own companies. By contrast, young men seeking similar goals have models like Steve Jobs and Elon Musk.
In a generation that feels more ambitious than their parents, young women today are particularly affected by this injustice. A growing number of Danish female entrepreneurs now see the decision to start a company as the ultimate way to reach their goals. Without promoting female role models to which they can aspire, society risks wasting their talents.
Danish female entrepreneurs to look up to
We have mentioned a few female founders who made their way to success in the Danish business industry. We hope they will inspire you to take the first step in your business journey.
Mette Lykke
In addition to being a powerful entrepreneur in Denmark, Mette Lykke has made a business out of fighting food waste – and she makes it a profit in the process. Too Good To Go, the world's largest platform for surplus food and the movement against food waste, is led by Mette Lykke, former co-founder, and CEO of Endomondo.
"In 2013 she received the Female Business Owners' Inspirational award and in 2012 was granted the Founder of the Year award by the Nordic Startup Awards series, which celebrates start-up ecosystems based in the Nordics."
Birgit Aaby
The Danish entrepreneur Birgit Aaby is among the most successful female entrepreneurs in the country. Additionally, she successfully runs a forward-looking business while simultaneously being a great mother. Her story of success and how she founded ComBi Service, which today has 250 employees, is equally inspiring.
Entrepreneurs like Birgit Aaby are excellent examples of the fact that it takes courage and hard work rather than a long education and innovative idea.
Louise Brandstrup Zastrow
Louise is a self-made businesswoman and CEO of TravelKollekt. Travel Kollekt is a rethink of the travel book. A digital platform that enables travelers who want to be responsible, even creating their personal travel guide
Though she has worked with brands and concepts extensively, she has also been able to write numerous books that have been published internationally.
Plamena Cherneva
Plamena has dedicated her career to empowering and enabling tomorrow's tech titans. In 2015, she founded Codher, a non-profit organization that encourages more women to enter the Danish tech industry. It conducts workshops and mentorship programs to equip women (and men, too) with practical knowledge of web development, IT, and entrepreneurship.
Useful advice and something to keep in mind
In business, challenges are daily occurrences. Furthermore, women have been strong, flexible, and resilient to these challenges.
Women can become more active in business when the right environment and support are in place from the government, industry associations, fellow entrepreneurs, and families. As we strive towards creating a more equitable society with equal opportunities, that can only be good news for our country.
Female entrepreneurs shouldn't let their insecurities keep them from dreaming big. Self-doubt is something that every business owner experiences, but it should not prevent you from starting a business.
You shouldn't view failure as something negative or as an excuse for giving up on your goals.
Even if you make mistakes, and losses along the way to success, staying focused on your goal will help you achieve it.