No matter whether your brand wants to focus on video, influencer marketing, or brand awareness, Instagram has the features to help you succeed.
Instagram is considered to be the best social media platform for engagement or your ability as a brand to connect with your followers and one of the most influential social media platforms today.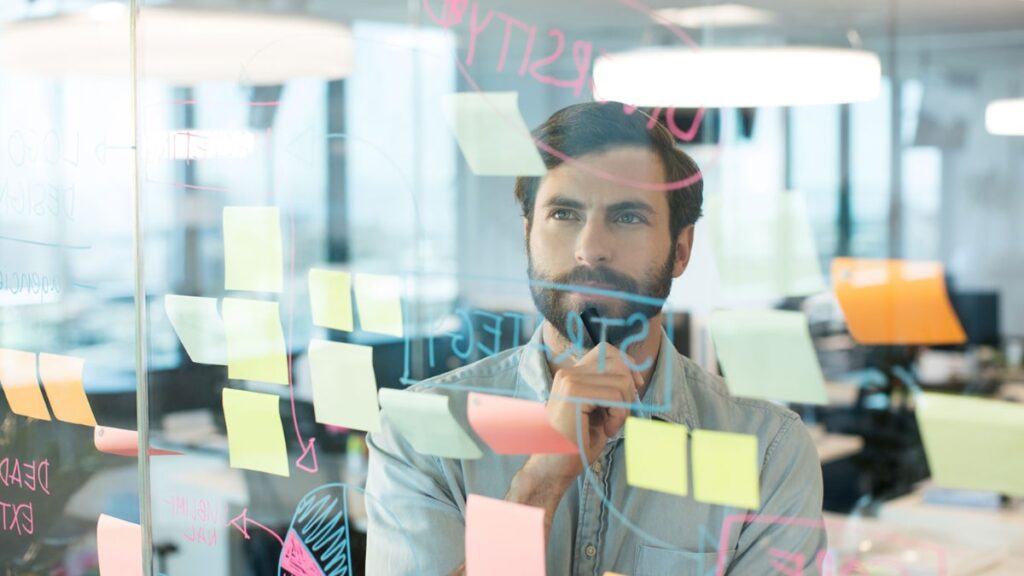 It's visually appealing, easy to use, and it's more appealing to younger generations than other social networks. The best way to connect with your audience and build a relationship with potential customers and ambassadors is through visual content. Furthermore, 75% of surveyed brands say that visual assets improve the results of their marketing campaigns, according to a report by Contently.
As an alternative to showing off compelling photos, it can be used to present your brand's mission and goals which is important in today's digital world.
Follow these Instagram marketing trends closely to discover and leverage all the most recent tools, as well as to guide your strategy for 2022. So let's start!
10 Tips for improving your Instagram strategy
Identify your objectives
To reach good results in both and optimize your growth journey, you as a business owner have to set clear goals and stay on track.
Using goals will help you determine exactly how well your Instagram strategy is performing and where to iterate in order to keep moving forward.
You must know how to define goals to kickstart and sustain your Instagram growth. Instagram offers more control over your brand's marketing because you can craft a content strategy that fits your brand's needs.
Define goals by asking yourself, "What are the specific needs of my brand or service?" and What do I want to accomplish? Setting Instagram goals that align with your brands' needs will streamline your growth strategy.
Some common goals include:
Growing revenue through sales
Increase customer engagement
Enhancing customer satisfaction
Generate new leads
Increasing brand recognition
Unless you have a clearly defined strategy, promoting your business on Instagram will be ineffective and it will waste your valuable time. Think about what you want your account to accomplish and begin setting goals accordingly.
Engage your followers
A majority of Instagram users follow businesses, which gives brands the chance to build loyalty with current customers and attract potential customers. Instagram engagement can only be achieved if you engage with the platform, too.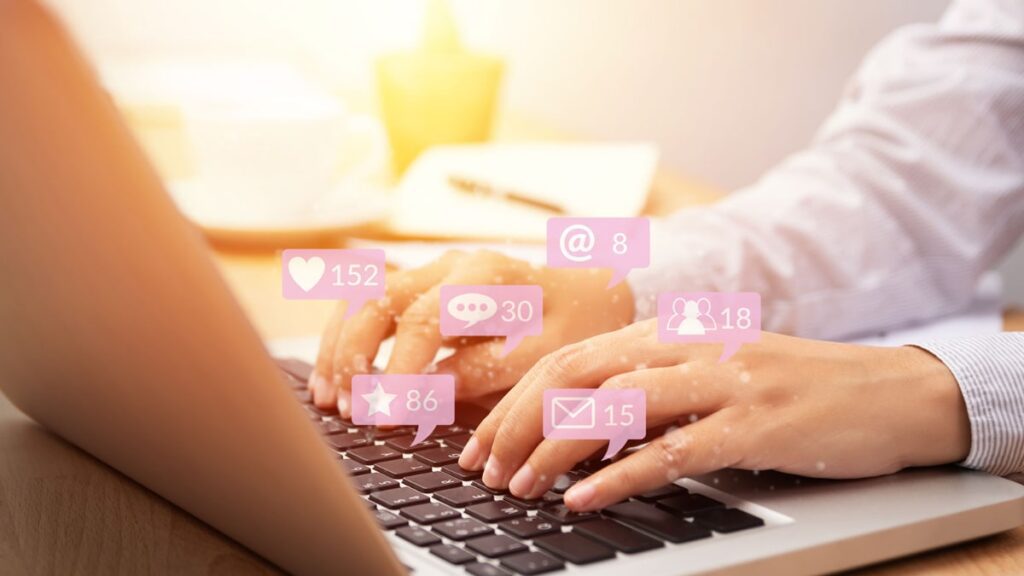 In order to make Instagram posts engaging, you should know who your target audience is. By doing so, you'll be able to set the tone of voice.
Customer engagement can take many forms, which is why it is important to pay attention to their preferences. But how can you make your posts more engaging?
Here are a few examples:
Use Instagram Stories Stickers to engage with your audience
Create relatable memes
Discuss current topics
Provide valuable information posts
Include Call to Actions
Ask questions
Make people feel like they are missing out on something
For example, you can post polls and quizzes, 57% of people like seeing polls and quizzes from brands on Instagram.
In order to optimize your marketing efforts, you should diversify your content strategy. Create Instagram posts that stand out by understanding what your followers want.
Create a content calendar
An effective content calendar is considered one of the best tips you can integrate to have an efficient strategy. Content calendars help you keep track of what you have published or plan to publish.
There is no one correct sweet spot for posting on Instagram – because every brand caters to a unique audience with unique behaviour patterns on social media. However, there are some best practices you can follow that tend to yield effective results for all types of marketing.
If you know when your audience is the most active, you can plan when your posts will go live. This is because whenever you decide to publish content, a caption, an image, or a hashtag, it's your decision what should go live when.
Regular Instagram posting is essential for brands who wish to maximize their sales potential.
Maintain consistency in your branding
You must've heard this tip a million times:"consistency is the key." Many marketing managers love to repeat this sentence, and it's not without a reason.
It is the consistency of a brand that contributes to its success, perhaps more so than any other factor.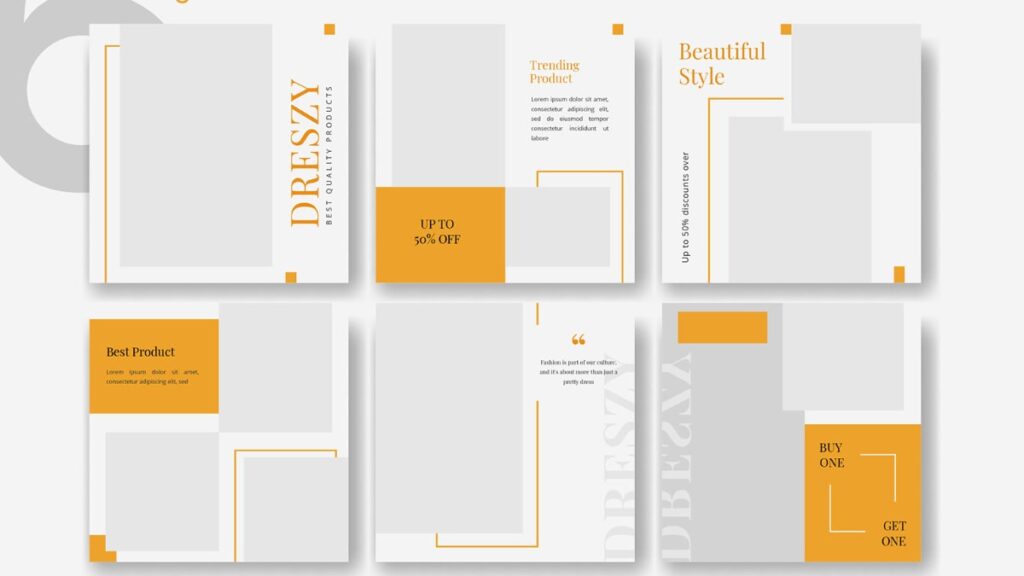 You need to be consistent in social media marketing if you want your audience to recognize your brand. Whether you are blogging and using social media or responding to customer reviews or answering emails, your content needs to maintain a consistent voice, tone, and style.
Brand consistency results in increased audience engagement and reach. Your style of messaging and the aesthetic of your profile must be recognizable for your targeted audience to connect with you.
According to statistics, approximately 60% of top brands use the same Instagram filter nearly every time. You do not have to spend a lot of time on creating content, only be consistent and provide value to your audience.
If you try to be as consistent as possible with each post, you will start noticing a slight increase in your audience engagement.
A consistent voice, tone, and style will also affect the bottom line. Techipedia reports that consistent brands are worth 20% more than those who are inconsistent.
Set up an Instagram landing page
Whenever you click the link located in a promoted post or in the bio of an Instagram account, you can access an Instagram landing page. In other words, it allows prospects and customers to find out more about you and take the next step in customer relationships.
The purpose for creating a landing page can range from lead capture for your sales funnel e.g. The simplest form of a landing page is a page on a website that directs visitors to take specific actions. What do you want your visitors to do?
Fill out a form?
Look at your products?
Subscribe to your newsletter?
Engagement rates can skyrocket if you run social media campaigns, but it can also translate into paying customers. As much as your Instagram strategy and tactics matter, having a good social media landing page to impress your audience and compel them to act is one of the essentials.
What's the point of having an Instagram Landing page?
These pages increase your conversion rates. Getting your audience to landing pages that are specific to a campaign and not general landers like your company's homepage will help boost conversions.
Nevertheless, landing pages are a vital component for social media marketing campaigns because of various reasons. Landing pages on social media increase brand awareness when done correctly. They increase both paid and organic results.
Creating a landing page for Instagram is by far the best way to direct customers to your business website.
The only thing you can add to your Instagram profile is a single link. Thus, any link you add to your bio should be one of your most important assets, so think carefully about what you want your customers to see.
Make use of Instagram stories
Business owners are aware of the benefits of including stories in their content strategy.
Most of your followers won't see your posts on Instagram, especially if they rarely leave comments or send you DMs. You can use Instagram stories to grab the attention of your followers and direct them to your profile.
The ideal place to present the voice and personality of your brand is through stories that treat your customers like normal people.
Recent statistics on Instagram report that a third of the most-watched stories come from brands.
Here are some ways you can use IG stories:
Educate your audience
Inspirational stories
Use surveys and quizzes to interact with your clients
Inform your clients about your workplace
Like any marketing creative, Instagram Stories should have a clear call to action.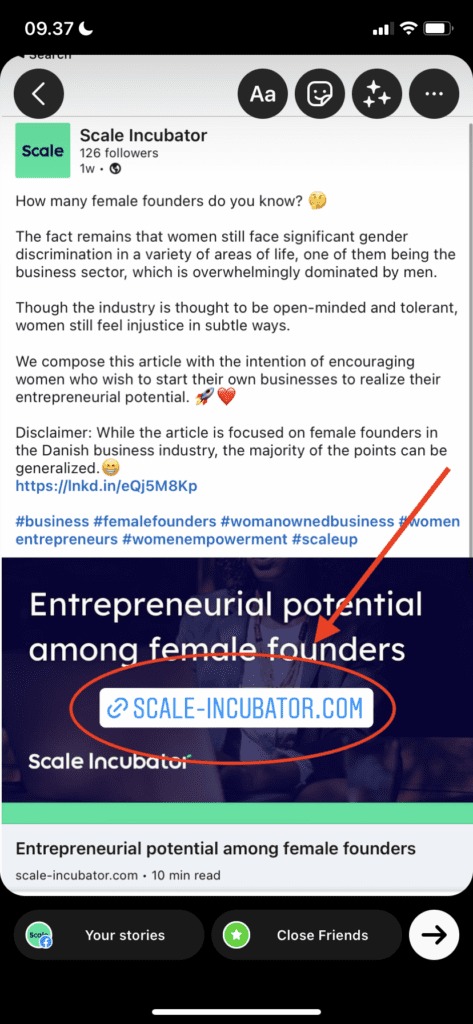 With a link to an Instagram story, Instagram makes it much easier for viewers to get to your website. Including a link in your Instagram stories will give you the following benefits:
sales growth
increase in traffic
user engagement
Thanks to the links, small businesses can promote their business through interactive content.
Take advantage of Instagram videos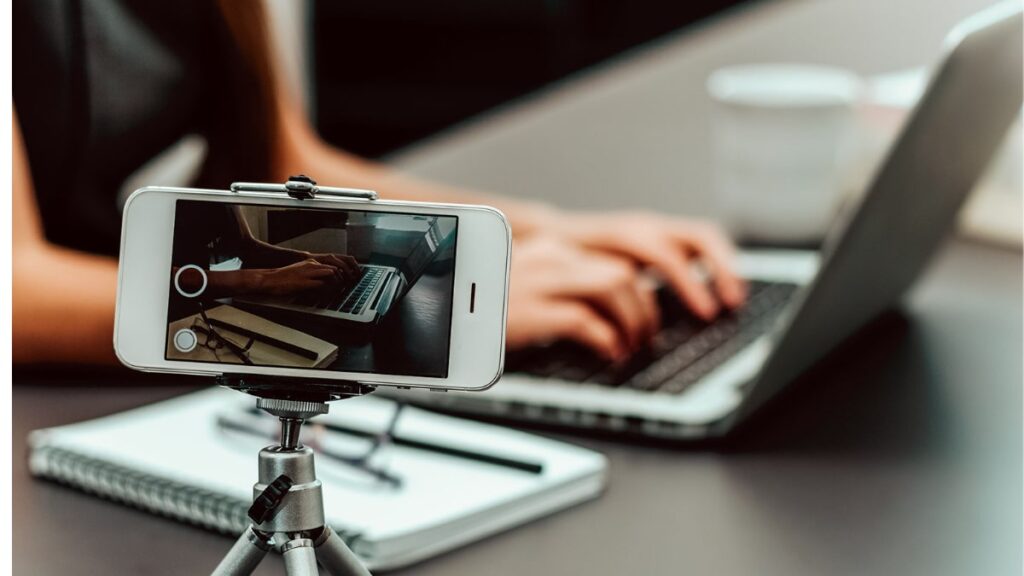 In 2021, it was reported that online videos had an audience reach of 92% among internet users worldwide.
Proving the popularity of video content, Cisco reports that 82% of global internet traffic will come from either video streaming or video downloads in 2022.
Ways to use IG videos:
tutorial videos
promotional videos
telling your brands' story
engaging with customers
Using Instagram videos has the primary benefit of having better algorithmic performance, giving them a higher priority over static posts. When paired with a hashtag strategy, video content has a higher chance of appearing on the discovery page and getting better exposure
In comparison to photo posts, 63% of video marketers report higher engagement from video content.
If you are a small business, and you are not using videos, you should reconsider making it part of your content strategy due to all the benefits you could get in a short amount of time.
Cause marketing
Through cause marketing, a for-profit company collaborates with a nonprofit organization to achieve a common goal. For-profit companies may also undertake cause marketing campaigns for social or charitable purposes.
Brands typically boost their corporate social responsibility by associating with nonprofit organizations. A nonprofit organization contributes ethically to the collaboration in exchange for enhancing its visibility.
One study found that 92% of customers would buy a product that offers social and environmental benefits.
Benefits of Cause Marketing
When cause marketing is effective, some of the benefits you can expect include:
Job satisfaction
Sales increase
Press coverage and positive company reviews
Distinguishing yourself from the competition
Increasing brand loyalty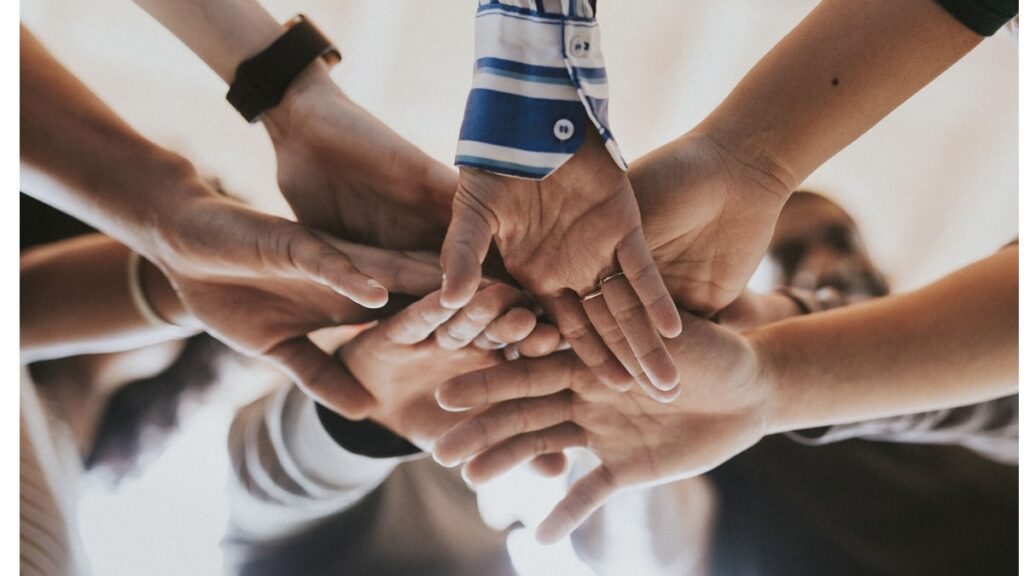 The practice of cause marketing has become vital for building brand recognition, but the strategy must be effective. Causing brand awareness and staying competitive can be achieved with cause marketing when done correctly.
Partnerships
Partnership marketing campaigns involve partnering with another company for mutual benefit. Partnership campaigns are mutually beneficial and help both parties achieve their goals.
The biggest advantage of partnership marketing is the ability to access another brand's audience. This is because through partnering with another brand, you are actually lending part or all of their audience.
There are many benefits to working with partners. In partnership with companies that already have an audience you want to reach, it's easier and cheaper to get access to that audience. This will save you the time and effort that you would have to spend building it from scratch.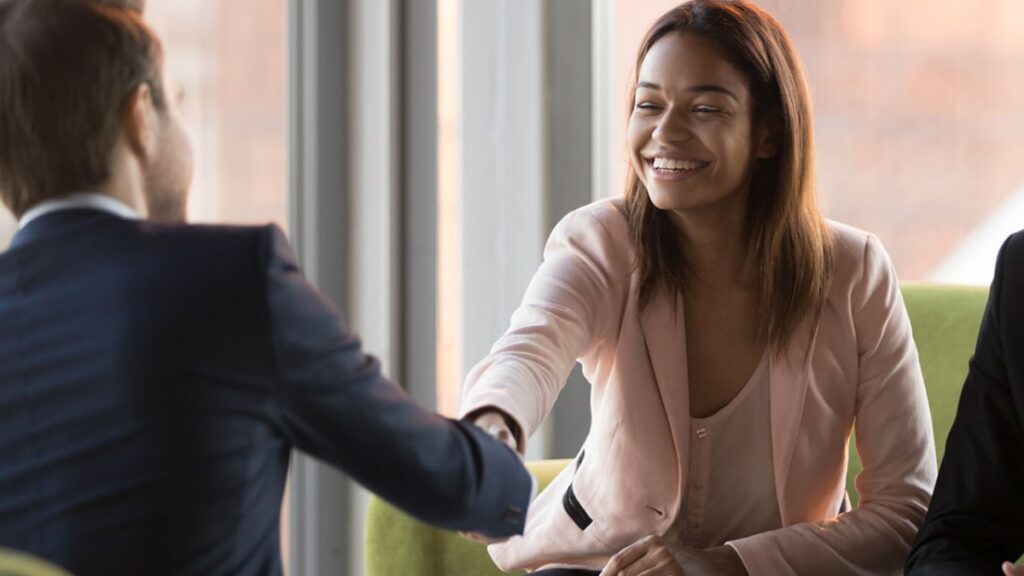 Partnering with a reliable business will also help you come up with original ideas and experiences that will benefit your marketing efforts. Your brand is exposed to a large number of potential customers. Also, if we look at the level of risk, it is relatively low because it does not require large sums of money to enter into a partnership in most cases.
What should you pay attention to when choosing a strategic partner?
When choosing your potential partner, it is important that you have similar attributes. This is because your customers benefit from the partner brand as well as the partner brand from yours. There should be a sense of harmony and balance. To consumers, the partnership should be easy to understand.
Instagram ads
Advertising on Instagram is one of the most popular methods in today's world. In order to increase profits, it is necessary to take advantage of this as much as possible. You can reach a wider audience, boost credibility, and convert more sales through Instagram ads.
The time of most people is limited, so they want to see, hear, and learn more. To be able to attract customers or fans, it is imperative to convey your message quickly and clearly.
Combined with Facebook Ads, Instagram Ads can help you boost engagement and customize campaigns by giving you a range of different targeting options along with Facebook's superior customization options.
Conclusion
In the end, of course, the most important thing is to monitor all the progress and look at all available data concerning your audience. Knowing your Instagram audience and how they use the platform is critical for a successful Instagram startegy. Once that is achieved, you can reach audiences and take part in the right conversations. Through proper analysis, you can get to know the consumer's needs, pain points, interests, and passions.
Instagram is a great tool for small businesses to interact visually with their customers. Additionally, it offers multiple benefits to the company, such as attracting more clients, which ultimately leads to a flourishing enterprise.
Remember that social media marketing is a long-term strategy. You'll need patience, quality, and consistency if you want your social media audience to grow. Take your time and be patient.